Turkish forest officers visit Spain looking for collaboration against the Dry Cone Syndrome
During the last week of September, a group of experts in forest protection from the Turkish Forest Department visited Spain, aiming for knowledge exchange about the crisis of the pine nut sector in both countries caused by the pest Leptoglossus occidentalis.
The American Leptoglossus bug had been accidentally introduced in Europe at the end of 20th century, and in this period has expanded its range rapidly to almost the entire continent, reaching Russia, North Africa and Asia Minor. This insect pest feeds on the seeds of conifers, causing seed or cone abortion.
In the past five years, this damage, known as the Dry Cone Syndrome, has caused severe losses in cone production from Mediterranean stone pine forests, whose kernels, or Mediterranean pine nuts, are the most expensive gourmet nuts on the world market. Due to the predation by the invasive bug, cone yields ​​have decreased drastically in all producing countries from Portugal to Lebanon, including Italy, Spain, and Turkey. In rural areas where the cone harvest for pine nut production represents the main revenue for pine forest owners and cone processing enterprises, the situation of the value chain is critical.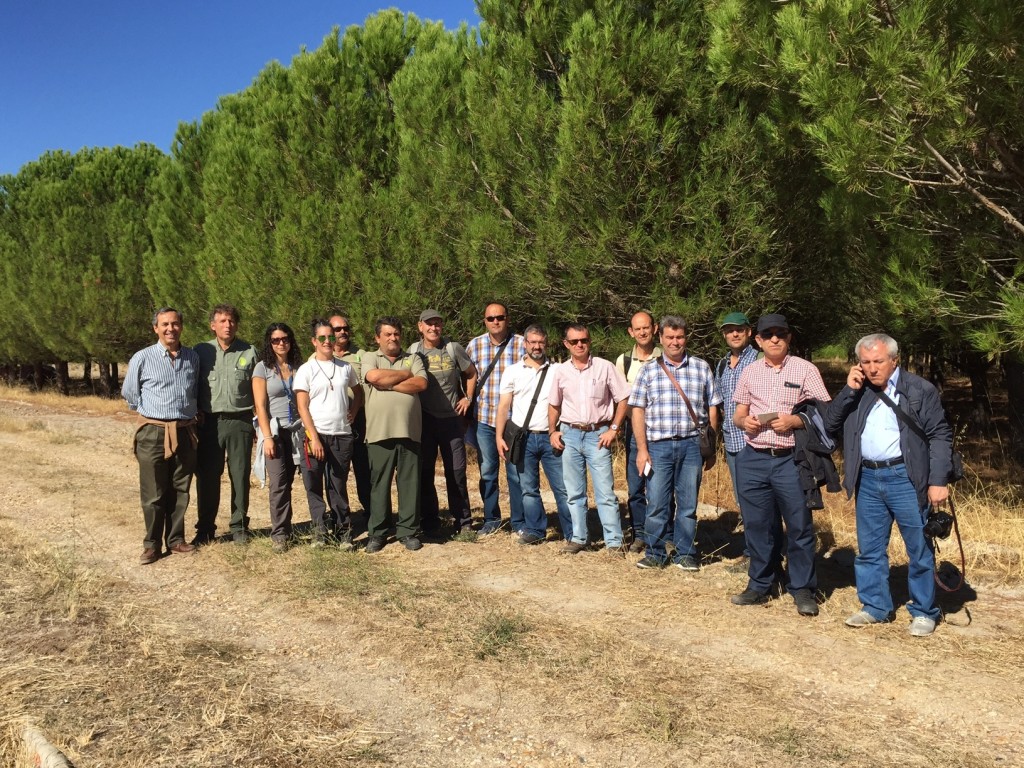 In order to know the current situation in Spain and to explore possible ways for collaboration between countries, the Turkish delegation visited several forest research institutes, such as the Forest Sciences Centre of Catalonia (CTFC), the Catalonian Food and Agriculture Research Institute (IRTA), a private pine forest estate producing cones and kernels (FINCA-FITOR), and the Research Institute for Sustainable Forest Management (iuFOR) at University of Valladolid.
In addition, field visits and meetings were held with administration officers in charge of pest control management, with forest managers and with experts from forest administrations in Catalonia and Castile-Leon, as well as from the Spanish Ministry of Agriculture, Food and Environment, and the National Forest Research Centre (INIA-CIFOR).
Main findings of the expert consultation were the mutual confirmation of the severity of cone and kernel yield loss in both countries, a serious threat for the pine nut sector, and the need for closer collaboration in the development of integrated pest management strategies against Leptoglossus occidentalis and other pests, in the context of sustainable forest management.
The visit of the Turkish delegation has allowed to establish contacts between experts in both countries and to facilitate channels for information exchange and possible future collaboration.