PhD student Natalia Revilla, from the Conservation Biology group (GBiC) of the Forest Science and Technology Center of Catalonia (CTFC), has received the 2nd prize for best poster at the 21st Student Conference on Conservation Science. 
Organized by the Department of Zoology of the University of Cambridge and held from the 28th until the 30th of March, the conference aims to bring together conservation scientists from around the world in the early stages of their research careers. During the conference, Revilla-Martín presented the work "Managing fallow lands for steppe bird conservation, what are the key factors?" 
The study focuses on determining the factors that favor the presence of steppe birds in the fallows. These farming systems are positive for birds in agricultural environments since they offer shelter and feeding areas, especially in a context of agricultural intensification. However, not all fallows are the same. 
Using steppe bird census data collected over eight years by the CTFC's Conservation Biology group, the work pinpoints the characteristics necessary for the conservation of these birds through adaptive fallow management. The research team foundthat the studied species prefer large fallows with good visibility over their surroundings. The work concludes conservation measures aiming to promote fallows for steppe-birds could improve their efficacy by making a prior selection of the fields to be left fallow. Even so, they also found differences between species in their responses to landscape variables, which is why they underscore the importance of conservation measures having objectives aimed at the requirements of the species of interest.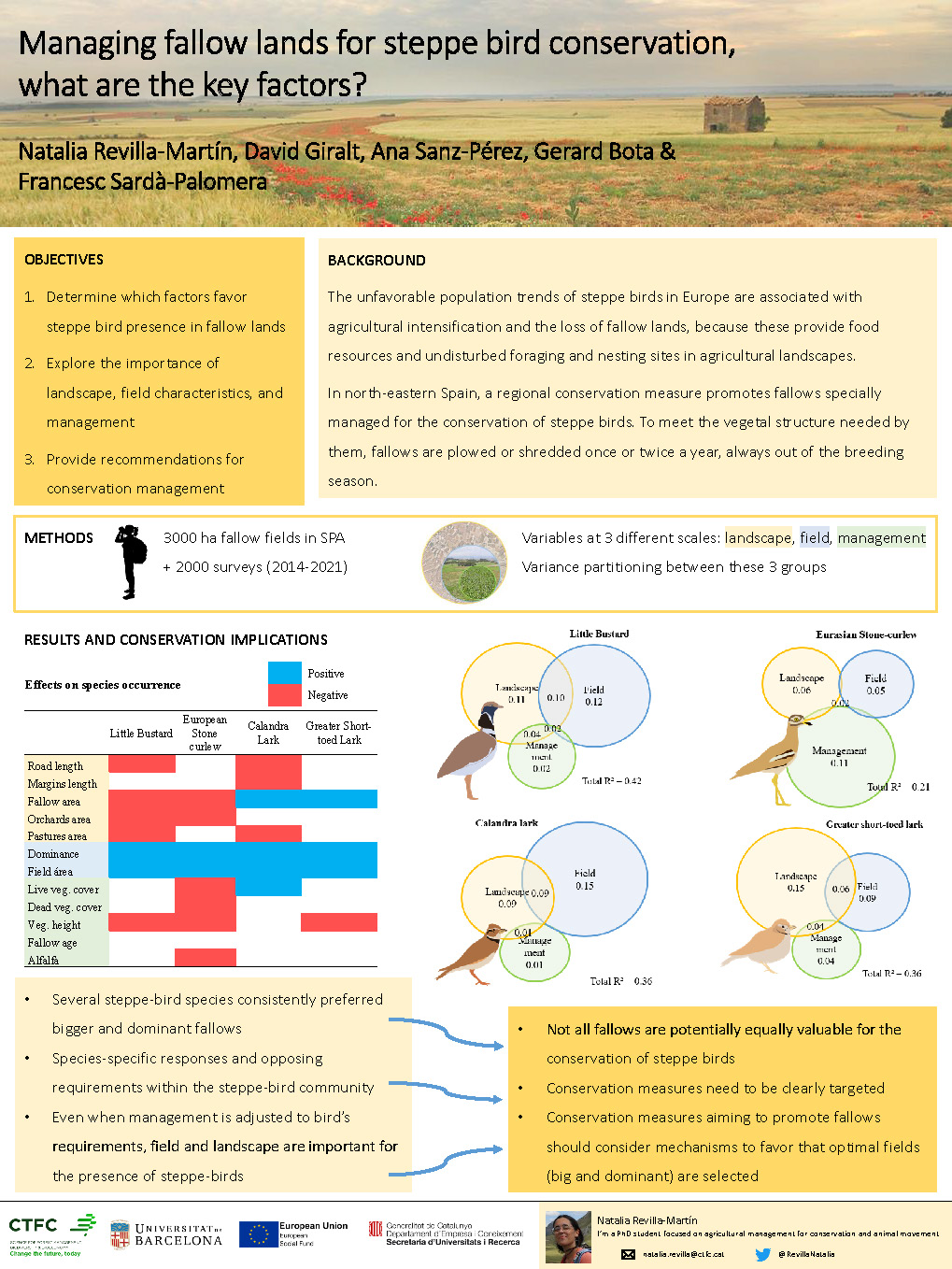 Last modified: 21 June 2023