Today, Eduardo Collado presents his doctoral thesis "Effects of forest management, tree growth and climate on fungal communities", at CTFC. The thesis has been directed by José Antonio Bonet, professor at UdL and researcher at CTFC and Sergio de Miguel, professor and director of the Global Forest Biodiversity Initiative (GFBI) Hub at UdL and researcher at CTFC.
With this thesis, Collado contributes to identify and understand the factors that affect the diversity and productivity of fungi in forest ecosystems. It provides a scientific basis for developing tools oriented to sustainable forest management and to associated ecosystem services. His doctoral work is framed within the research group on mycology and forest pathology of the CTFC Bioeconomy and Governance program, a consolidated and internationally recognized group with a strong background in fungal and forest dynamics modeling, as well as in fungal-oriented policy formulation.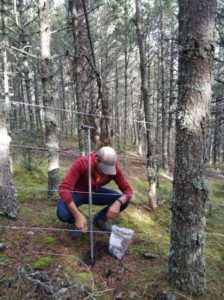 "To better understand how fungi, soil and trees interact, we need to understand the links between mushroom and mycelium dynamics" explains Collado, who has described and quantified the combined effects of forest thinnings, tree growth and climate on fungal composition, biomass and productivity in his work.
From the results, it is concluded that under water-limited conditions, such as those of the Mediterranean region, both wood and mushroom production are more sensitive to rainfall, leading to a greater synchrony between the two variables. In addition, it is also demonstrated that from tree growth data it is possible to reconstruct mushroom production history, as well as to predict future yields, by means of mathematical models.
On the other hand, Collado's thesis has also shown that applied forest management, called mycosilviculture, has effects on the response of fungi. It is concluded that, if a low intensity thinning is carried out, with a careful extraction of trees that does not disturb the soil, a higher production of edible mushrooms, such as those of the milk cap family, is achieved, while not compromising the diversity of mushrooms and limiting the effect on the mycelium.
A long-term and far-reaching experimental set-up
The PhD thesis was mainly carried out in an experimental set-up of 28 plots with maritime pine trees about 50 years old, located in the Poblet Natural Park (Conca de Barberà). From 2008 to 2019, mushrooms were collected in each plot weekly from September to December, and in December 2014, wood cores were extracted from 15 different trees in each plot. In addition, the research also compiled one of the largest fungal databases worldwide, spanning nearly 40 years and 3 different countries.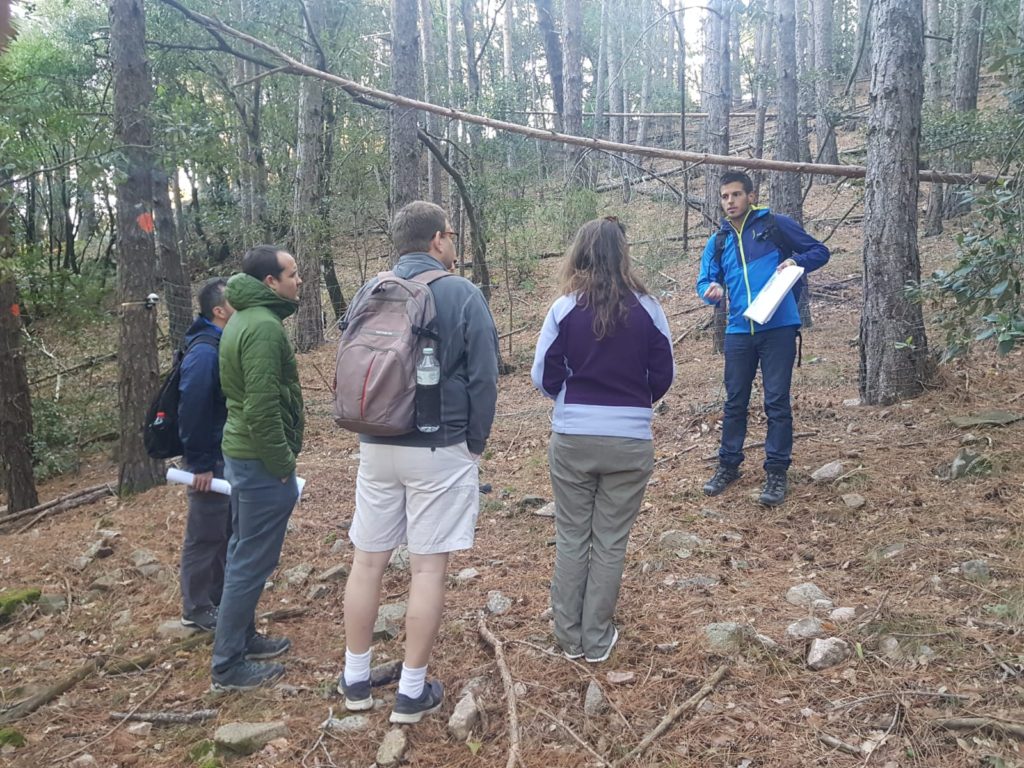 From the information collected, Collado has been able to describe the relationships between fungi and trees under different climatic conditions and different vegetation types. In addition, soil samples were also collected over 5 years, analyzed using molecular techniques, which served to inspect the dynamics of mushrooms and mycelium, along with the effects of forest management.
Collado explains that "although compiling these long-term data requires a great deal of effort, the potential benefits are numerous, such as knowing how long the effects of forest disturbances last on mushroom composition and diversity, or showing more precisely the impacts of weather and climate change on fungal dynamics."
More information at:
Collado. E. (2021). Effects of forest management, tree growth and climate on fungal communities (PhD thesis). University of Lleida, Lleida, Spain.
Last modified: 14 April 2021