The REFORLEB project (Building-up a participatory governance framework for the sustainable development of forests in Lebanon (EU-EuropeAid) is a reforestation project with the aim of increasing forest cover and restoring forest socioeconomic functions, in the framework of the 40 Million Trees Programme led by the Lebanese Government.
The reforestation project in Lebanon – REFORLEB Project – ended this April with the following results.
REFORLEB has contributed to:
R1. Increase the forest cover in 3 municipalities (Ainata, Deir al Ahmar i Barqaa) by the reforestation of 20 ha surface
R2. Implement income-generating initiatives linked to sustainable forestry, such as the creation of a hiking trial in Ainata.
R3. Build-up a participatory territorial framework for forest and rural development, engaging local stakeholders.
R4. Increase the skills, knowledge and capacity of municipalities staff and other stakeholders, including vulnerable people, to participate actively in forest management and rural development activities.
R5. Aware citizens, policy makers and foresters on the environmental and socioeconomic benefits of forests, and of the importance to protect them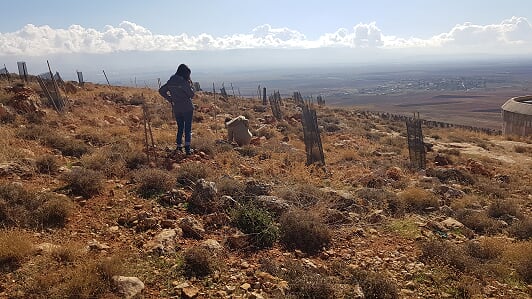 It thrived to design, implement and monitor sustainable reforestation and afforestation activities in the municipalities of Barqaa, Deir el Ahmar and Ainata, with the participation of local communities.
It has been implemented during the period August 2014 and April 2019 and co-financed by the EU-ENPI programme and the managed by the Agriculture and Rural Development Programme from the Ministry of Agriculture of Lebanon.
Last modified: 16 March 2020