The Netherlands leads by example with collective contracts for these sectors  
From April 12 to 14, the last Co-learning Lab of the EFFECT project was held in the province of Friesland in the Netherlands, with the participation of researchers from the Forest Science and Technology Center of Catalonia (CTFC) Mireia Pecurul and Sarka Hajtmarova.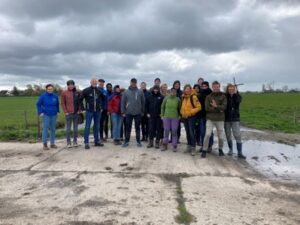 EFFECT is a European project funded by the H2020 program, which aims to analyze, develop and test innovative agri-environmental contract mechanisms to improve the provision of environmental goods. During the workshop, the 18 participants learned, thanks to a talk from the Noardlike Fryske Walden collective and a visit to a farm managed through collective contracts, the country's strategy regarding Common Agricultural Policy financial aids. 
In the Netherlands, agro-environmental schemes (AES) are managed by 40 collectives of farmers. Each collective signs contracts with farmers, to whom they offer different agro-environmental practices and monitor them. Thus, these collectives simplify legislative procedures for farmers and de-saturate the state, which would otherwise have to manage thousands of contracts. At the national level, these collectives form a semi-governmental body called "Farmers&Nature." 
The members of the collectives can participate in decision-making through general meetings or by joining specific working groups.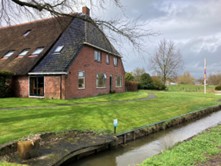 The workshop participants visited a farm that is a part of the Noardlike Fryske Walden collective, which supports farmers in the use and monitoring of AES. Thus, they were able to learn first-hand about the problems faced by farmers in the area, and how these challenges are integrated into decision-making to ensure the proper functioning of farms within the framework of collective contracts for AES. The host showed the researchers his fields and animals, sharing successful experiences. 
During the month of May, the final meeting of the project will be held in Romania, which will officially close in September. 
To learn more about collective contracts, you can read the news published by the EFFECT project: https://project-effect.eu/news/effect-co-learning-visit-to-the-farm-of-gerke-jilt- veenstra-and-noardlike-fryske-walden/   
Last modified: 2 May 2023