Last week the opening meeting of a new European project focused on the effects of climate change on various natural hazards (wildfires, floods, storms, avalanches, landslides and rock-falls) took place in Barcelona. Coordinated by the CTFC, RECIPE aims to strengthen civil protection and integrated risk management to climate change impacts.
The project, lasting two years (January 2020 – November 2021), is funded by the EU Civil Protection Mechanism and gives continuity to the CTFC line of research on natural hazards integration into the spatial planning and risk governance.
Technicians and researchers from the eight institutions that are partners of the project, together with several invited experts, participated in the meeting. On the Catalan side, the CTFC (which is also the coordinator from the Forestry Policy and Risk Governance group), the General Directorate of Civil Protection of the Government of Catalonia, the Institute of Cartography and Geology of Catalonia and the Pau Costa Foundation are partners. In total, more than 18 academic and operational institutions were represented, with about 30 experts from Italy, Austria, Germany, Holland, France, Portugal and Catalonia.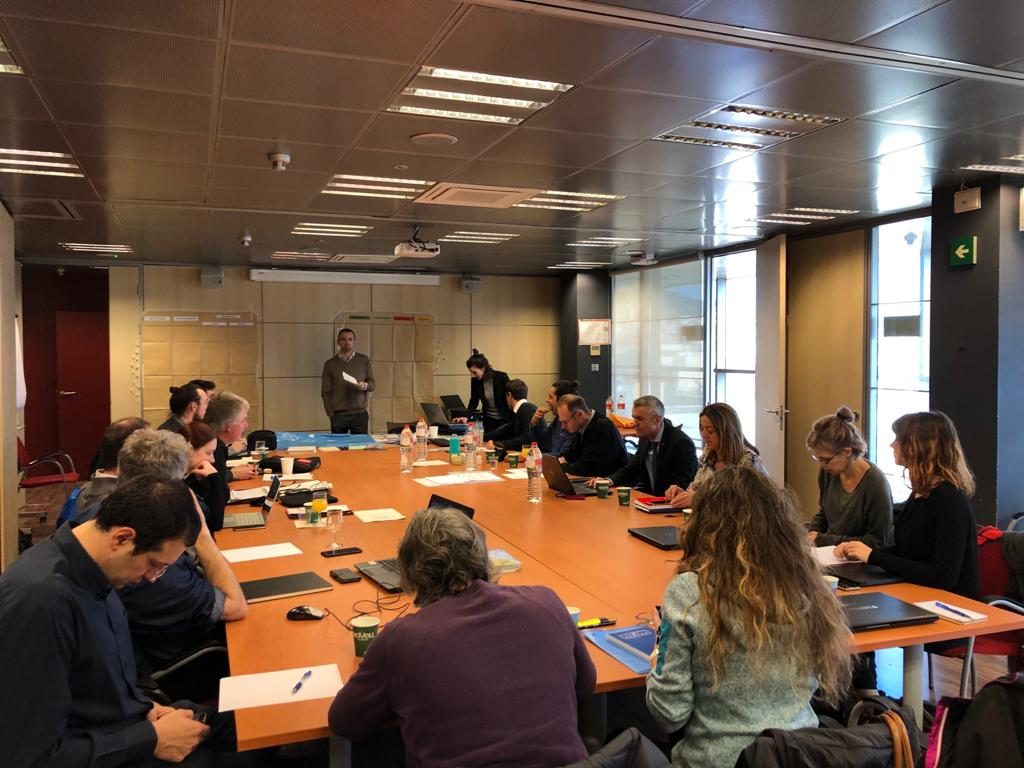 In the current situation of global change, the management of natural disasters risk is increasingly complex. As the potential impacts of natural risks on citizenship and infrastructures increase, it is necessary to make decisions to deal with unknown and more serious situations than we have had so far. Through the exchange of experiences and knowledge about the risks considered in the project (wildfires, floods, storms, avalanches, landslides and rock-falls), recommendations and operational tools will be developed to strengthen civil protection in emergency management and integrated natural risk planning in Europe.
RECIPE has been chosen as a co-financed project by the European Union, interesting on the field of civil protection by the Ministry of Home Affairs, and will be presented at the National School of Civil Protection and Emergencies today.
More information on the project website (in progress, http://recipe.ctfc.cat) and on Twitter: @NAThaz_recipe, @ctforestal
Last modified: 26 February 2020